Program Highlights:
Nuances for NOAC in PAF: Agent Selection, Dosage, Reversal
What is New for NOAC in CAD and PAD?
NOAC in DVT and PE
Atrial Fibrillation: What's New in 2019?
CAD: Diagnosis and Risk Stratification
Update on Hyperlipidemia Management including PCSK9 Inhibitors and Innovative Future Therapies for Lp(a)
Heart Failure Management: Are New Pharmeological Agents Improving Outcomes?
Evolving Treatment Paradigm with New Diabetes Drugs
Cardiovascular Nutrition and Lifestyle Controversies
Hypertension Guideline Controversies
Vitamin D, Hyponatremia, and Geriatrics
Newer Trends in Cardiology: Aspirin, Cardio-oncology, Recreational Drugs, and Social Media
Lectures by Legends in the Field
Sponsored Sessions on Variety of Topics
New Concepts in Vascular Medicine
CME Information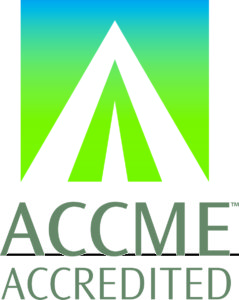 ACCREDITATION STATEMENT
The Academy for Continued Healthcare Learning is accredited by the Accreditation Council for Continuing Medical Education (ACCME) to provide continuing medical education for physicians.
CREDIT DESIGNATION
This activity is approved for AMA PRA Category 1 Credits™.
FUNDING
C3 2019 is funded by educational grants from various commercial organizations, which have no control over program content. Please visit www.c3conference.net for a list of commercial supporters and contributors from the 2018 conference. A final list will be available onsite.
DISCLOSURE INFORMATION
Current guidelines require that participants in CME/CE activities be made aware of all affiliations or financial interests that may be perceived as affecting the presentation of the faculty member. ACHL ensures that all faculty and staff involved in the planning, development, and implementation of ACHL activities disclose all potential conflicts of interest and resolve them before the CME/CE activity occurs. Complete information will be provided to participants prior to the start of the educational activity.